San Shou Kuan is predominantly a combative striking art that teaches the student explosive kicking, powerful punching techniques (Punch, chop, elbow, knee and kicks) and takedowns used in Sanda.
When: Tuesdays 8:00-10:00 pm
Where: CM1 1FG
Venue: Riverside Ice & Leisure Centre, Chelmsford. (Studio 2 behind the pool)
Instructor: Gabby (07894 901 686)
by Car:  Big sports centre follow your Sat Nav – free car park: access via Victoria Rd.
British Rail:
Chelmsford (10 min Walk)  From London Liverpool St Station.
Buses:   45, 47, 54 428
Special Notes:  currently closed due to Covid 19 Restrictions. 
 Local Area: Chelmsford, Essex, Colchester, Southend-on-Sea, Potters Bar
Friendly mixed ability legitimate martial arts class with  family members training.
Class starts with warm up and stretching; Basic MA techniques and drills. Break for beginners at 1 hour,  then devided into groups led by team of Black Belts concluding with free sparring based on your ability. This class is a member of *BCCMA – Governing body of Chinese Martial Arts in the UK.
Bio

– About the instructor (Sifu):
Gabriel (Gabby) Paintin 1st degree Black Belt,  teaches the class in Chelmsford, which has been running for many years. Gabby a former sprinter now senior planning engineer, is a very agile and athletic Black Belt and a very brave man as he also teaches his Black Belt wife kickboxing in the class. Gabby and Ada are also SSK 2016 Taolu National champions. (Dr Ada also helps as our medic at SSK events).
*BCCMA  (Est 1973, The Official UK governing body of Chinese Martial Arts. Recognised by the Sports Council (UK) European Wushu Federation & International Wushu Federation which in turn is recognised  by the International Olympic Committee (IOC) ]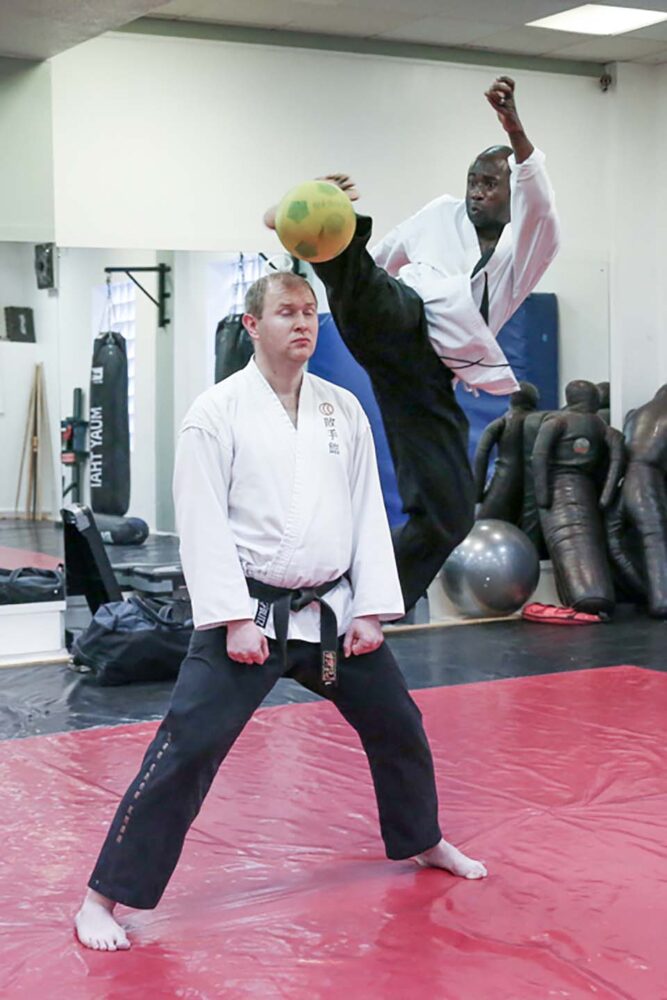 Years Of Teaching Experience
Social-Behind the Scenes Get In Touch membership@sanshoukuan.comLocation C/O Tokei Centre, Magdalen Street, London Bridge, SE1 2ENPhone 07446 037 467 07968 282 085 SEND A MESSAGE
read more