San Shou Kuan is predominantly a combative striking art that teaches the student explosive kicking, powerful punching techniques (Punch, chop, elbow, knee and kicks) and takedowns used in Sanda.
Watford Sunday Class
Traditional class for adults and youth, incorporating basics for beginners and and advanced weapons techniques for seniors with 6th degree Black Belt Sifu. Post class, Black belts and keener students stay on for open workshop on  requested martial art techniques and revision.   When /  Travel  / What / Bio
When:
Sundays 5:30-7:30pm
Where
: WD24 6NJ
Venue
: The Dan Tien Centre, Harebreaks, Watford
(Ground floor studio, free car park at rear)
Instructor
: David (07968 282085)
by Car: M1 Jn.5 Northbound or Jn.6 Southbound; M25 Jn.19 cw or Jn.21a ccw
Underground: Watford (Met line) 2 mls away.
British Rail:
Watford North, (0. 7 mile),
Watford Junction (0.9  mile) 
(London Oyster card is valid)
Buses:
*No.8 bus (every 20 mins) 5 minute ride Wat. Junc. to Maude Crescent Harebreaks
(or any bus travelling up St. Albans road can drop you off 5 min walk from Harebreaks)
[travel times: Brent Cross to M1Jn.5  20mins; Euston to Watford Jnc. 15 mins]
Special Notes: Open 50 weeks /year)
 Local Area: Watford, Eastcote, Ruislip, Pinner, Hatch End, Harrow Weald, Watford, Radlett, Rickmansworth, Bushey Heath, Moor Park, Northwood, Stanmore, St Albans, Hemel Hempstead, Kings Langley, Bovingdon, Amersham, Chalfont, Gerrards Cross, Croxley, Maple Cross, Chorleywood, Chelmsford, Essex, Potters Bar
Friendly mixed ability class with many family members training.
Class starts with warm up and stretching; Basic MA techniques and drills. Break for beginners at 1 hour,  then devided into groups led by team of Black Belts concluding with free sparring based on your ability.
(Senior students are taught weapons and can be assessed for higher degree tests here)
Bio

– About the instructor (Sifu):
David Nicholls 6th Degree Black Belt, is one of the few highly experienced Senior Instructors (25 years teaching with a plenitude of coaching qualifications) who also holds a Masters in Sports and Exercise Science (MSc. SES).  Giving this former full contact fighter and co founder  of San Shou Kuan a unique perspective as instructors typically have either traditional martial arts experience or academic knowledge but seldom both to an international level. To enhance his early training he also spent months in Thai Boxing camps in Thailand and trained in UK boxing clubs for many years.
David also teaches short intensive martial arts courses to professional actors to help solidify their skills for stage and action combat.
He is still a keen student of martial arts, always looking to absorb what is useful from other styles when possible, He was also elected onto the EXEC board of the British Council of Chinese Martial Arts (Est 1973, The Official UK governing body of Chinese Martial Arts. Recognised by the Sports Council (UK) European Wushu Federation & International Wushu Federation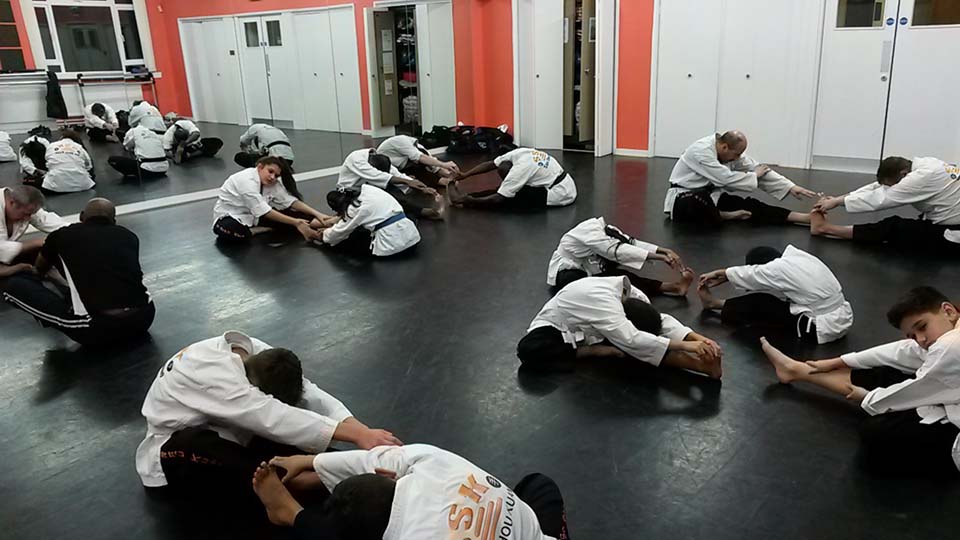 Years Of Teaching Experience
ROAD TO RECOVERY NEWSLETTER - Our next newsletter due out towards the end of the month will set out our plans to get our gradings back and operational.  Because of the continuing pandemic situation the grading will need to be revised and in this forthcoming newsletter...
read more